The Orchid Tattoo launches September 30, 2022.
To pre-order: https://www.koehlerbooks.com/book/the-orchid-tattoo/

Read about the genesis for this novel here: http://carladamron.com/uncategorized/i-didnt-realize-the-story-behind-the-orchid-tattoo

The Orchid Tattoo is a fast-paced, finely-wrought thriller that will keep you turning pages late into the night. When the sister of social worker Georgia Thayer disappears  after trying to help a runaway teen, Georgia finds herself thrust into a nefarious underworld of human trafficking unlike anything she could've imagined. This is an important, timely story that needed to be told, and social worker-turned-author Carla Damon is the one to tell it. 
—Cassandra King, bestselling author of Tell Me a Story: My Life with Pat Conroy
The Orchid Tattoo is a story of heartache, tenacity, and courage, and the lengths a woman will go to uncover a horrible truth and protect those she loves from a world of our nightmares.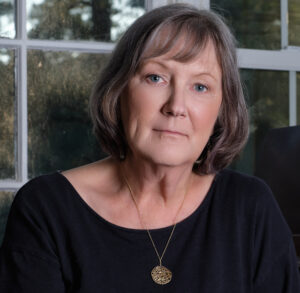 —Yasmin Angoe, Editor's Pick and Bestselling author of Her Name Is Knight
In The Orchid Tattoo, Carla Damron creates that rare, superpowered thriller— where a page-turning reading experience sheds important light on social justice. Georgia Thayer is a gem of a lead character— smart, sensitive, strong in her own struggles, driven to help others. I'd follow her wherever she goes next.
—Ashley Warlick, author of internationally-acclaimed The Arrangement
 ~LATEST NEWS~
 THE ORCHID TATTOO, crime fiction to be published by Koehler Books Publishing August 2022. 
PRESS RELEASE: http://kwwtest.com/Damron/wp-content/uploads/2022/08/Press-Release-for-Carla-Damron-and-The-Orchid-Tattoo-1.pdf
Intralingo interviewed me for a podcast: https://open.spotify.com/episode/0qlLvbOlVvKGYsbVO6NcBW
September 20, 2018: NEW Blog Post: Dear Men  

The Stone Necklace, winner of the 2017 WFWA Star Award!

My Short Story, "Subplot," was just published in the Spring 2018 edition of
The Offbeat Literary Journal.
  You can read it
HERE 
Learning and Teaching (and all That's In Between) by Carla Damron (Blog Post):
Check out my essay: I Don't think I'm a Racist:
 https://www.socialworkhelper.com/2017/08/29/dont-think-racist/
Review of THE STONE NECKLACE BY IVY MOORE
IVY@THEITEM.COM
Carla Damron's latest book won't be released until Jan. 25, yet it's already garnered a number of honors. "The Stone Necklace," her first literary novel – her three Caleb Knowles mysteries have been published previously – has been selected as the Midlands' 2016 One Book, One Community work, an audio version has already been recorded, and the novel will be serialized in The State newspaper beginning with a preview next Sunday.
"The Stone Necklace" is the sixth book in Richland Library's One Book, One Community event that each February recommends a book for residents to read together. Numerous events are planned to enhance the reading experience, including discussion groups, both "live" and online; there will even be a jewelry-making class for those who want their own "stone necklace."
This year, not only are the readers from the Columbia area, the book is set there.
Even though she is a Sumter native, Damron knows Columbia well, having lived, attended graduate school and practiced clinical social work there for many years. The city is as much a character as the people in "The Stone Necklace," and that makes it even more real to locals and other people who know the city.
That said, it is, of course, Damron's character development and plot that draw us in, beginning on a morning in the Hastings family kitchen where they are preparing for the day, much like any family. Except this family's day will not proceed "normally."
Shortly after the story begins, patriarch Mitch Hastings, the man who is perhaps the best person in the book, is fatally injured in a wreck. Mitch, however, remains the focus of the story, as his life and death impact not just his family, but many of the other characters dealing with grief, guilt, addiction, homelessness, mental illness, a serious eating disorder and more.
Damron takes each of her characters through the grieving process, which forces them to deal with their personal and interpersonal problems. Each of them is deftly drawn, and Damron's empathy for them is contagious for the reader.
Without Mitch, new widow Lena, still guilty over her recent betrayal of her husband, struggles to come to terms with the loss of her husband and her healing marriage, newly discovered financial problems and difficult relationships, particularly with her daughter Becca.
Fifteen-year-old Becca, Mitch's anorexic daughter, seems most bereft. Damron shows us her grief and longing as Becca sits in her father's recliner, " … squirming until her butt found the concaved center of the leather cushion that had fit her father perfectly. She felt for the wood handle and tugged, raising the foot stool, and inserted her heels in the two dents that marked where Dad's giant feet used to rest. The remote rested on the narrow table beside his chair. His fingers had been the last to hold it. She sniffed the hard plastic for a trace of him but found none."
In contrast to Damron's insightful communication with the reader, her characters maintain a distance from each other; while we are cheering for each of the troubled characters, they do not really know themselves. Each, however, begins to awaken during the course of the story.
Thanks to her deep understanding of her characters and her adroit description, readers become more than mere observers: We become part of the micro communities in "The Stone Necklace." We are the homeless, or at least those with whom they interact; likewise, we are dropped into the lives of addicts, dysfunctional families and those who appear "average" but are struggling for normalcy like most of us. We are all in recovery in some way, we might infer.
If there is a "hero" in "The Stone Necklace," it is the homeless Joe Booker, who at times hears the voice of God – and Satan – and keeps a secret that could land him in trouble with the law. Having been befriended by Mitch and loyal to him even beyond his death, Joe maintains a relationship with the Hastings family that promises to honor Mitch's memory while enriching their lives.
In truth, Damron's characters work to become their own heroes, succeeding on different levels.
Visit Damron's website at www.carladamron.com.
"The Stone Necklace" by Carla Damron is published by Story River Press, an imprint of The University of South Carolina Press, 1600 Hampton Street, 5th Floor, Columbia SC 29208. For ordering information call (800) 768-2500 or visit the website www.uscpress.com.
"The Stone Necklace" is also sold in bookstores and on Amazon in paperback for $19.95 or Kindle version for $11.95. Visit www.amazon.com for details
************************************************************